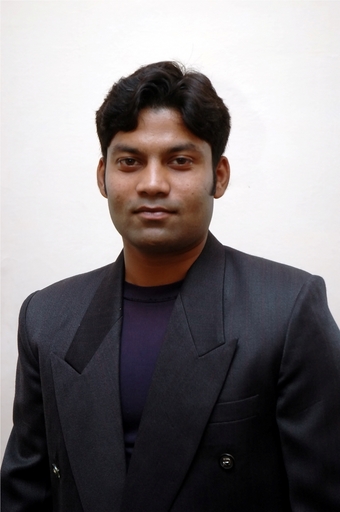 It is Ashish Anand Arya, Known as 'Ikshit' in the wide field of art. I was born on 7th August 1983 in the INDIAN city KANPUR. At present I am native of famous NAWABI city LUCKNOW in INDIA. I have been a student of RAM-KRISHNA SCHOOL, known for its peculiar discipline. I considered language HINDI as medium of higher studies. Finally I completed my studies up to graduation level in Indian education format.
I have never been a student of any pattern of Art (so I am selftaught).
Earlier I started my journey of Artistic glamour through the field of writing.. Poems, stories, novels. Up to a great extent, it was success. But i was never satisfied. Always dreams made me to fly high, for the search of my entity. That was the way, how I came to know, what can be depth of Art. Soon I took initiatives and I got my vision fixed on Artistic look of lines and its colorings.
At the first I started with pencil sketches. Later I got interested in different versions of colors. I also tried with craft along with soap, Wax shaping and Paper Cutting'Techniques. At last today I have developed a quite different pattern of drawing the themes. As told, I had a great interest in my dreams and thus I found the way to give them life by means of ball pen sketches.
Specificness lies here in Fact, Maximum of These all sketches are made using only ball-pen ink. I use pen as brush for giving medium to my Thoughts. Thoughts are nothing else, but my imaginations. They all, part of my dreams, are available here on pages to be recommended by experienced eyes.
Can be contacted on... arya.ashish@rediffmail.com
Preamble of Personification
Primarily Procure Pure Positive Passion
To Plough the PERFECTION i.e. IKSHIT in ASHISH!